"We Got A Deal!"
Locking down the best QB in the league!
Let me start by saying THANK GOODNESS!!! We were on the edge of our seat for most of the day into the night yesterday as the two sides hashed out this deal! With all of the rumors flying around about Russell going to NY we were trying to stay calm (you know that's not our thing Ladies). Then sometime around 12:44AM he posted a video on Twitter lying next to his beautiful wife Ciara  saying "Hey Seattle...We got a deal" and all was right again. 
 $65 MILLION DOLLARS GUARANTEED... WOW!!!! 140 Million over the next 4 years.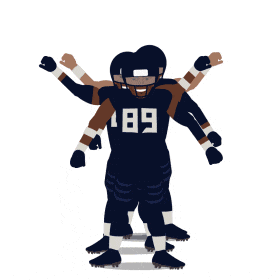 That makes Russell the highest paid player in the history of the league! Yes, it came down to the final hours but congratulations to Seattle for putting together a deal that will keep him around through the prime of his career. We have come a long way as a team/fanbase and this feels like a significant moment in our journey. To once again be at the top of the league in terms of franchise player.
Why does it matter that he got all of this money? Aside from the obvious reasons, a deal like this speaks volumes about our franchise and their dedication to winning. It also says to the rest of the league that we can compete on any level. When a top notch free agent is looking for a new home, they have to evaluate so many things. Money, chance of winning, team, franchise history, fan base, market size, fit. This deal is a bright beacon for years to come that says come to Seattle we got you covered! 
Please share your thoughts about how all of this went down!